Different from the rest!
As a Red Seal carpenter on Vancouver Island, I'd often been contracted to build typical pergolas which use heavy, expensive materials and concrete - resulting in a very high cost. I set out to create an Affordable Pergola, designed with features and add ons that truly set it apart!
These beautiful Pergolas and Pavilions are built with durable treated lumber, pier blocks eliminate the need for digging holes and pouring concrete and galvanized and epoxy coated fasteners ensure maximum longevity!
Affordable Pergolas and Pavilions are custom built almost anywhere on your property. On a slab, deck, lawn, or even lumpy sloping ground - the area is no problem because the post heights are set with a laser. Plus, the pieces are pre-cut so installation is fast and quiet!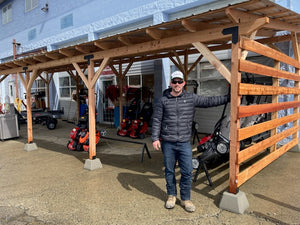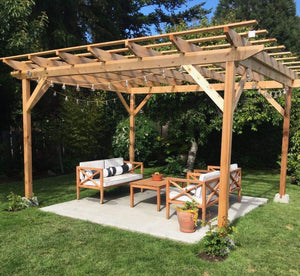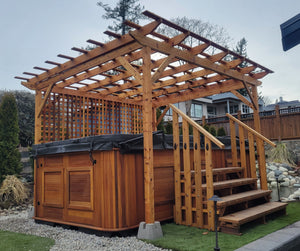 Be sure to check out our Accessories page for options to customize your Pergola or Pavilion to your unique needs!
Offered in 6x6 (8x8 roof area) up to 10x16 (12x18 roof area), and many options to choose from including extended roof area and privacy screens!
*Smaller and larger sizes also available.